Just a quick update for week 2 of the gel manicure. There are so far no chips or imperfections and all the nails still have a lovely shine.
Here is week 1 again...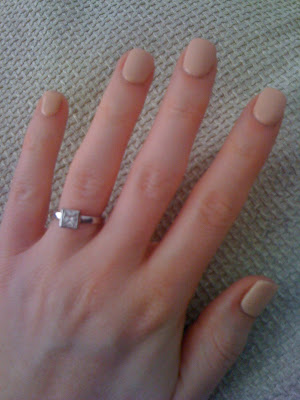 And here is week 2...
There is some visible re-growth at the cuticles, but I expected this as my nails grow extremely fast. I would apologise for the poor iPhone quality photos but my cuticles are far from perfect so it works out quite well ;)
In other news our wedding is only 131 days away now. Getting very excited but worried that I won't lose all of the weight I want to by the time the big day arrives. Already working my butt off, literally, in the gym and cutting down on my carbs so fingers crossed!
x
- Scribbled by bobatiebeauty using BlogPress from my iPhone